Product Details
The Portable Air Pump For Outdoors is the best pick for anyone that wants a small and handy companion. It features an ultra-compact design of an air pump, vacuum pump, and lantern 3 in 1 with many adjustable light modes make it suitable for most of the context in your outdoor or household life.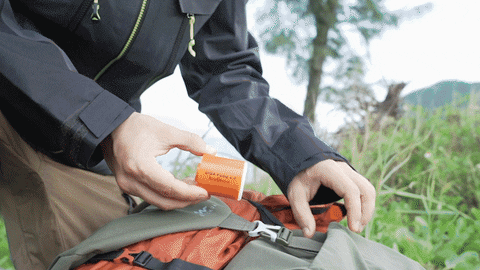 Features:

Small but Powerful: Powered by a rechargeable 1300mAh lithium-ion battery, one charge lasts long enough to fast inflate more than 10 single air mattresses, or vacuum more than 20 large vacuum bags, or last up to 10 hours of illumination.
5 nozzles: It comes with 4 different nozzles to fit most air mattresses, inflatable pool floats, swimming rings, yoga ball and kid's toys. 1 nozzle for vacuum bag to save you more than 50% of space.
Space and Time Saver: It could work with vacuum bags to store spare comforter and out of season clothes. With the vacuum nozzle, it will suck up all the excess air within the vacuum bag quickly. Save you more than 50% space.
Camping Lantern: Our compact air pump comes with an ultra-bright lantern with a brightness of 40lm to 400lms. It has 3 levels of lighting. With up to 10 hours of battery life, this awesome pump tool provides you more convenience both in your outdoor and daily life.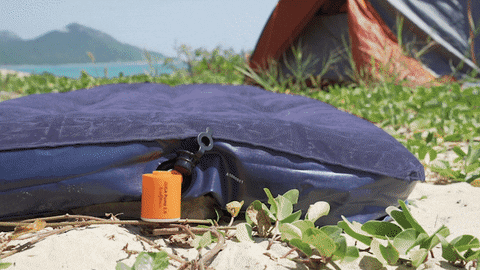 Specifications:
Material: ABS
Color: Orange
Item Weight: 2.8 Ounces (79g)
Power Source: Battery Powered
Size: 43*43*53mm
Voltage: 13.5w
Inflation speed: 180L/Min
Inflation pressure: 3.5kpa
Inspiratory pressure: 3kpa
Electricity: 1300 mAh
Accessories: with 5 gas nozzles
Brightness/use time: 40lm/10hrs, 160lm/2.5hrs, 400lm/1hrs
Light color: 4500k white
Applicable For: inflatable neck pillows, swimming rings, inflatable cushions, inflatable beds, yoga balls, inflatable toys
Package Includes:

1 x Portable Air Pump For Outdoors
5 x Gas Nozzles
Portable Air Pump For Outdoors
Orange